---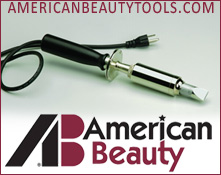 If you need information in soldering irons, then we are more than willing to offer it to you. Those who are interested in purchasing soldering irons want to know the important stuff so they can be sure they make the right decision. So we are going to discuss the speed at which soldering irons heat up, heating elements used, variable temperature options, and the amount of money you should spend on your mechanism.
Just how fast do these irons heat up? They can heat up at different temperatures. I would say you should get one that heats up to a working temperature in about five to ten second, depending on what the starting temperature is. Just understand that not all irons, especially those that are not that expensive, will be able to do this.
What is the type of heating element used in soldering irons? You must understand that all heating elements in soldering irons are going to have different attributes. Ceramics for example might need to be replaced more frequently, but they are indeed replaceable.
Then you have three wire irons, where the entire pencil might require exchanging. You have the cold heat method, which used very high voltage joints. This is going to require a full replacement. All of this consistent replacing of items is going to add up quickly.
Soldering Irons and their Settings
What about variable temperatures with soldering irons? A variable temperature is considered a must have for solderers. Only with the exception of personal preferences, different projects will require different temperatures. You can end up burning things out if the temp is too hot. On the downside, if it is not hot enough, you might heat up more than you want, and as a result ruining more components.
In addition, not every adjustable soldering iron is going to have an adjustment feature. A few of them might only have a 1-1 switch instead of a potentiometer. In any case, I would advise that you do not let yourself get scammed by thinking you have found a quality items for under a certain price. Make sure you know what you are getting.
Only the Best Soldering Irons at American Beauty Tools
How much money should you spend on a soldering iron? If you fall into the average user category, you might only need a simple 10 dollar pencil. Once you decide you wan to get into DIY/hobbyist activities, you will want to upgrade what you have.
The following answers we provided should serve as an excellent guide to help you select soldering irons. You should be able to select one that will be just right for the type of work you want to perform. At American Beauty Tools we want to offer you the selections you need when it comes to soldering irons. We offer high quality and you will not be disappointed. If you want to know more than Call 800-550-2510, e-mail info@americanbeautytools.com , or most importantly click on the link to order online.