---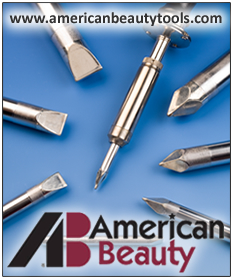 As you may be aware, resistance soldering is becoming very popular with electronics repair specialists. Needless to say, the complexity and small size associated with modern circuit boards translate to a situation where both heat and solder flow must be controlled to a higher degree than ever.
In fact, if you are going to carry out any kind of circuit board repair, you will find that improper control of heat will erase fragile connections between components, and even destroy IC chips. At the very least, when you make use of resistance soldering, you can repair the board with far less risk of doing additional damage.
Best Resistance Soldering Equipment
Why you need it working at its best conditions all the time:
Chances are, you already know that you can buy all kinds of cheap soldering tools, including resistance soldering guns. Unfortunately, you will also find that low quality soldering equipment will not deliver the kind of service that you need. When it comes to resistance soldering, this means you will not get the kind of heat and solder flow control that you were hoping for. No matter whether you are trying to replace a keyboard connector with dozens of leads onto the rest of the board or a small IC, that lack of control can truly spell disaster.
Why Choose American Beauty Tools
Here at American Beauty Tools, we have been delivering the best resistance soldering iron equipment to businesses around the world. No matter whether you have a large operation or small sideline repair business, we can easily provide you with high quality equipment at a price you can afford.
Some value added benefits that come with all our products:
You can reach us 24/7 by phone or email
Our staff members can answer questions about your order, as well as equipment specifications
We always ship fast, using the most reliable and economical method
Are you tired of poor heat control ruining you electronic repair efforts? Simply fill in the form below, and we will be happy to provide you with a free estimate on resistance soldering equipment.