---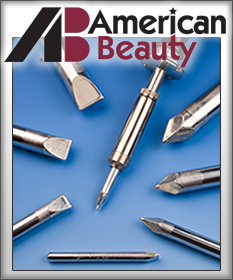 When soldering is a big part of your production it can be extremely difficult to ensure safety in your working lines as well as have an efficient team. This is because conduction equipment requires constant power; but switching to resistance soldering equipment can make a huge difference in your company's productivity and safety results. Think about it; keeping an entire line of conduction soldering tools functioning requires a constant draw on power. They have to stay hot constantly or else they will not work properly. That means that there is always a safety risk of burning a person, no matter how careful that person is. And keeping those conduction irons hot means that there could be damage to other sensitive parts when soldering.
Our Resistance Soldering Equipment For Great Performance
Resistance soldering equipment allows for extremely quick heat up of the materials so that your operator does not have to wait for the iron to get to work. That means less time waiting and more time working. Resistance soldering equipment is also advantageous because the tips do not require constant rewetting, which means that they last longer as well. The hand pieces are also a lot lighter than standard conduction models, which allows your workers to use them longer without getting tired. What a great way to increase your productivity using resistance soldering!
But even if you are just using your resistance soldering tools for hobby work, they are an extremely good investment. Better safety, lower operating costs, and an all-around easier tool to use make it clear that resistance soldering is the way to go. And you can find all of the tools you need to get into resistance soldering right here at American Beauty. We have been in the soldering industry since 1893, so we know a thing or two about the tools. Let our experience work for you; get your next tool right here at American Beauty.