---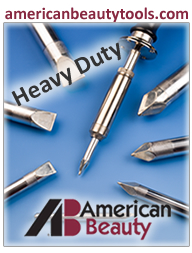 Today, many business owners need to make use of heavy duty soldering for the sake of building new items as well as repairing existing ones. For example, if you are responsible for repairing equipment used in a movie theater, radio station, or even a hospital, a heavy duty soldering iron is bound to be a key part of your work. Unfortunately, when you do not buy good quality soldering tools, you will find that your repair efforts will fail. At the same time, if you cannot afford the best soldering equipment from the most popular stores, you may feel that you are stuck in an endless cycle of failure.
What You Need to Know About Buying Heavy Duty Soldering Irons
When you are searching for heavy duty soldering irons, it is important to think about how long the equipment is expected to last. For example, if you buy soldering tools that are supposed to last for five years, they may work, but not correctly during that time.
In many cases, when it comes to low quality heavy duty soldering irons, you may not even be aware of the damage until it is too late. As you may be aware, even a slight fluctuation in a thermostat can lead to longer heating times, as well as increased risk of excessive solder flow; take caution when heavy duty soldering. Over the years, we have gone to great lengths to choose only the best heavy duty soldering irons for our offerings. We never want to see one of our customers have to deal with the consequences of equipment failure, just because we did not take the time to find the very best equipment.
Here are some other things that set our services ahead of all the rest:
You can always ask us about technical details of our products
We only ship using reliable and cost effective carriers
We listen to our customers and pay careful attention to their experiences with products we sell

If you need heavy duty soldering equipment, simply fill out the form below, and we will be happy to provide you with a free quote.