---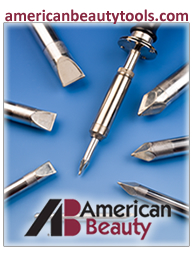 If you are searching for a heavy duty soldering gun, then you may already realize that quality is important. That said, if you are on a limited budget, or need to purchase several units at one time, you may be tempted to purchase less reliable soldering tools instead.
No matter whether you wind up ruining a board that took months to develop or you wind up spending more money to replace over heated components, your business is sure to suffer. That said, when you choose to purchase a good quality heavy duty soldering gun, you can look forward to years of high quality performance.
Best heavy duty soldering gun -Why you need it working at its best conditions all the time
As you consider your heavy duty soldering gun purchasing options, it is important to think about your long term goals. This includes average work volume as well as the average cost of equipment that you will be working on.
In many cases, if you try to buy a cheap heavy duty soldering gun, you are bound to find that the thermostat and other key parts will fail faster than usual. If you are lucky, this failure will come at a time when you are not working on something expensive. Unfortunately, many times heavy duty soldering tools will degrade a little bit at a time. This means you may have random failures that will lead to all kinds of problems.
Why Choose Us
Ever since we began our business in 1894, we have made every effort to provide only the best products to our customers. This means we spend hours each day testing soldering equipment, as well as listening to feedback from our customers.
Some other benefits of buying with us include:
We always use the best and most reliable carriers for speedy delivery
You can always ask our staff about product brands and features
We specialize in high quality solder tools for professional use

If you want a heavy duty soldering gun, you should never try to sacrifice quality for the sake of cost. Fill out the form below to find out how so many others have found a way to get the best heavy duty soldering gun at an affordable price.