---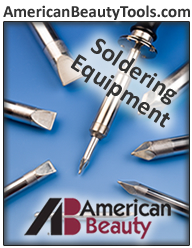 When it comes right down to it, using poor quality soldering equipment can easily cost more than you ever dreamed possible. Aside from breaking down at the wrong moment, low quality soldering equipment can even cause problems while it is still working.
This may include harmful fluctuations in heat ranges that will lead to ruined repair efforts. Even if you only work on small consumer items, you can rest assured that unreliable soldering equipment will still cause you to waste time and money. That said, if you are willing to spend just a few dollars extra, you can look forward to reliable soldering iron supplies that will actually cost less over the years.
Best soldering equipment
Why you need it working at its best conditions all the time
Many people that buy cheap soldering tools soon find that they don't last for very long. By the same token, when you buy good quality soldering equipment, it will easily last 3 – 4 times longer.
Therefore, even if you buy items that are half the price of good equipment, you will be spending more money in a shorter period of time. In addition, you are sure to be frustrated and upset each time soldering equipment breaks down or causes you to spend extra money on components that were ruined during the repair process.
Why You Should Choose American Beauty Tools
Ever since our company was founded in 1894, we have done everything possible to offer our customers the best soldering equipment. Over the years, we have researched hundreds of products, as well as listened carefully to how our customers feel about their purchases.
Some other things we offer include:
Our customer sales teams can help you choose the best soldering equipment for any application
We will always ship your orders fast, using reliable carriers
We make every effort to make our prices affordable
Are you looking to upgrade your soldering equipment? If so, we offer a full line of professional soldering guns and other items. Please feel free to fill out the form below, and we will provide you with a free quotation on soldering equipment.