---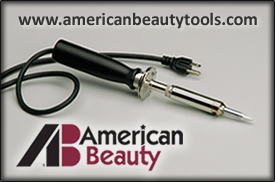 As you may be aware, there is not much point to buying solder stations that won't meet your long term needs. Unfortunately, if a soldering iron or some other type of soldering equipment experiences a failure at the wrong moment, you can easily ruin anything you are trying to repair.
Given the cost of certain kinds of IC chips and circuit boards, low quality solder stations can easily cost you thousands of dollars. That said, you don't have to spend a fortune on professional, industrial grade soldering tools when you know where to buy them.
Our Soldering Stations
No matter whether you work with computer circuit boards or some other type of expensive electronic equipment, you are bound to find that it is always a chore to find the best soldering tools.
For example, you might need low wattage soldering irons as well as special solder removers that will not damage nearby joints. Unfortunately, even if you only have to work on one small part of the board, heat transfer to other areas can cause serious damage. This is just one of many reasons why professional repair experts who use a soldering station are willing to spend a bit more to purchase the best solder stations.
Why Are Our Tools Great Quality?
Here at American Beauty Tools, we know there is nothing worse than working on a complex repair job, only to have equipment failure ruin everything. This is just one of many reasons why we only carry the best and most reliable solder stations.
Our customers are also always pleased to work with us because of the following:
We always use reliable and economic shipping services
Our prices cannot be beat when it comes to high quality soldering tools
We are always here to answer question and address concerns about your order
Do you have old or cheap soldering stations that wind up malfunctioning at critical moments? Are you tired of ruining perfectly good board and electrical components because your soldering equipment cannot maintain appropriate heat levels? Fill out the form below and let us give you a free estimate on solder stations.