---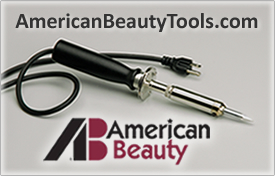 As you may be aware, many repair shops make use of solder pots in an effort to reduce the amount of heat required while working on any give circuit board. Even though solder pots can easily reduce a wide range of risks, you will still need good quality solder pots in order to get the most from them. This includes product lifespan as well as avoiding common malfunctions that will only cost more in the end. Needless to say, if you are familiar with soldering equipment, then you can well understand what will happen when you buy soldering tools with substandard thermostats. Unfortunately, solder pots can cause just as many problems as soldering irons in this capacity.
Choose High Quality Solder Pots
During the process of searching for solder pots, it always helps to know what to look for in a good quality product. To begin with, you should look for a name brand that has a reputation for producing solder pots with good skimmers. Once you melt solder in poor quality solder pots, you are sure to be very frustrated by all the dross on top. As may be expected, if you don't want to wind up with poorly tinned leads, you will most likely waste a good bit of time reaching good quality molten solder. In a similar way, if solder pots do not maintain an even temperature, it can easily damage electrical components.
Reasons To Choose Us For Your Solder Pots and Equipment
Over the years, it seems like we hear endless stories about what happens when people buy a low quality solder pot. Since we genuinely care about providing only the best equipment, we made it our business to research all solder pots as carefully as possible.
Here are just a few more great reasons to buy from us:
We always compare customer feedback to our own product research
We are always on hand to answer any questions about orders, as well as product details
We are very careful about shipping at an affordable price.
If you are looking for the best soldering pots on the market, please fill out the form below and allow us to provide you with a free quote.