---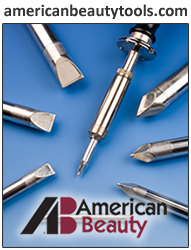 While you may not realize it, a low quality industrial soldering iron can lead to all kinds of problems. This includes the creation of cold joints, as well as damages to any board and components that you may be working with.
No matter how you look at it, when you are trying to repair boards for the lowest possible price, you will always need to make sure that you do not waste money on additional repairs caused by industrial soldering iron failures. For example, if you purchase soldering tools that do not maintain an accurate and even temperature, you will soon wind up with all kinds of problems.
Our Industrial Soldering Iron Options
Consider a situation where you own a fairly large repair business. If you happen to be a certified repair expert for a specific manufacturer, then you can rest assured you will have plenty of complex boards to repair. When an industrial soldering iron malfunctions, it may ruin more than just one board. It can easily lead to shoddy repairs that will ruin everything else you have worked for.
Reasons Why To Choose American Beauty Tools
In the last 118 years, we have dealt with all kinds of businesses that require professional industrial soldering tools. During that time, we have seen many that started out buying cheap soldering equipment because they thought buying something new was more important than the reputation of the manufacturer.
Sadly, we have seen the results of that thinking in terms of loss cost and time wasted.
Here are some things you can always rely on when you buy an industrial soldering iron from us:
We put in hours of research and testing to find the best equipment
We do not sell products that have a high failure rating
You can always ask us about our products as well as how we choose them
We use fast, reliable, and economical shipping methods to ensure your items arrive on time and in excellent condition
If you are in the market for an industrial soldering iron, simply fill out the form below and let us provide you with a free estimate.