---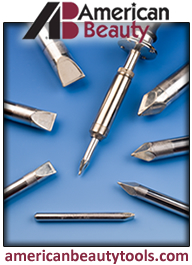 If you are looking for a heavy duty soldering iron, then you or staff members may spend a good bit of time on fairly complex repairs. No matter how low or high the required wattage may be, you will find that a good quality heavy duty soldering iron is essential.
Today, many repair professionals may not even realize that a poor quality iron may cause all kinds of problems. This may include blaming themselves for poor soldering techniques when the iron itself has a major flaw. At the very least, if you are having problems with uncontrolled solder flow or ruined chips, you can try buying a good quality heavy duty soldering iron to see if it helps.
Best heavy duty soldering iron – Why you need it working at its best conditions all the time
Once you decide to buy a heavy duty soldering iron, it may be of some help to think about the kinds of repairs you usually make. Consider a situation where you routinely repair medical equipment for one or more local hospitals or other care providers.
Chances are, once you start working on these heavy duty soldering machines, most of the problems will focus around one or two main boards, and a chip that resides on them. Even though these boards are fairly durable, the connections between parts on the board are very fragile. If you ruin these leads because of a low quality heavy duty soldering iron, it can easily cost thousands of dollars. Needless to say, if other hidden issues occur, people may even wind up with inaccurate test results.
Why Heavy Duty Soldering Iron?
Here at American Beauty Tools, we know that electronic repair services are extremely important to many people. We always try to provide the best soldering tools at a price you can afford.
Therefore, if you are looking for the best soldering equipment, you are sure to appreciate these value added elements of our service:
You can rely on us to ship orders fast and at a reasonable price
We can answer all your technical questions about our products
Never worry about choosing inferior products
If you truly want the very best heavy duty soldering iron, do not hesitate to fill out the form below in order to receive a free quote.